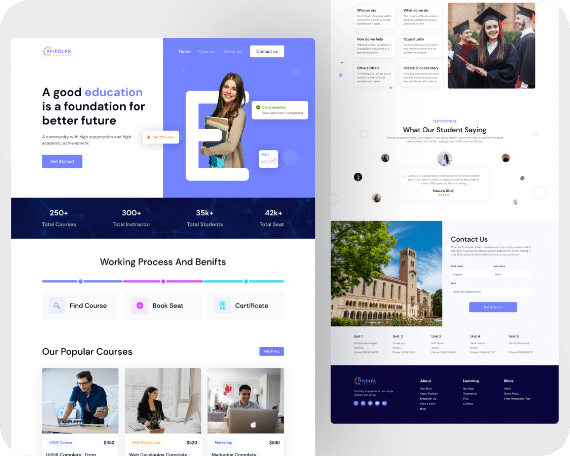 Client's Requirements & Goals:
Our client who was handling many projects in a year came across a software development required to build a custom Learning Management System for one of the educational and e-Learning institutions based in the UK. Due to many ongoing projects & lack of software developers with the right skills, they were in desperate need to find the best software development company for their project.
They were for searching someone with extensive experience managing projects for the creation of unique software. We took on this project with our more than twelve years of custom software development experience and developed a strong educational platform that is available 24/7 and can be utilised by teachers and students living in the UK to engage and learn the courses in a friendly environment.