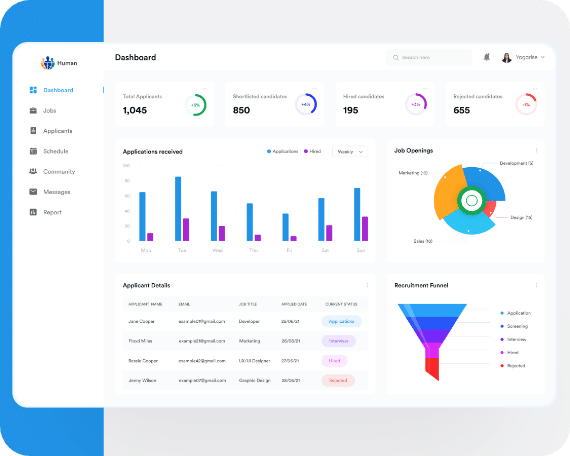 Client's Requirements & Goals:
To manage attendance, payroll, performance reviews, and other aspects of staff management, the client wanted a human resource management system with a project management and ticketing system. They used conventional paper-based systems for all of their HR operations. The client desired an automated solution to go paperless. The business also desired a centralised web application that staff members could use from any location and on any device.
The client intended to increase the HR department's proactivity and business-aspect understanding. The objective was to establish a consolidated database of personnel data to aid in more efficient labour management. Additionally, the customer wished to set up a comprehensive system that would fully automate and simplify the HR process.