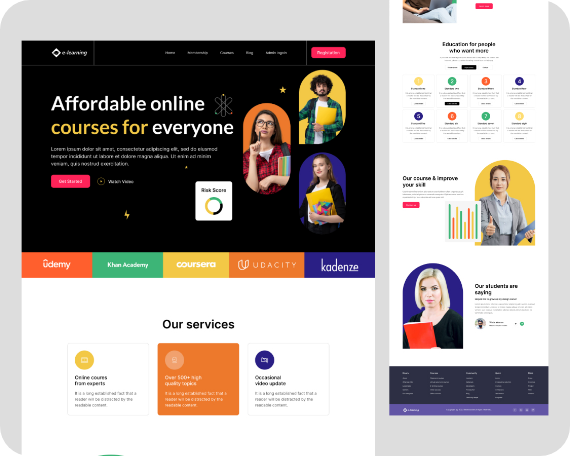 Client's Requirements & Goals:
Our clients chose to work with us for the creation of the education app they had in mind after viewing our fantastic portfolio of apps. With the inclusion of ideas like machine learning, deep learning, and more, the app appeared to be ambitious on paper. They sought to provide a student with an eLearning application that helped them achieve their overall goals in life as well as their academic objectives.
They aimed to boost their children's self-esteem, help them analyse and solve problems more effectively, and help them express their thoughts and solutions more clearly and effectively. It was our responsibility to convert all of this into an eLearning app with a wide range of features and modules.